Logan has officially moved to the big boy bed! We had NO intention of moving him out of his crib anytime soon. Then we decided to let my brother & sis-in-law use his crib for thier new arrival. I love love love for family stuff to get passed around. I think it is so awesome for several members of a family use the same baby furniture over and over again. It makes it all the more special to me....ANYWAY....So since Koen will be here in late February/early March I suppose it is time for Logan to get his bootay out of the crib. I mean, he is only 2 years and 3 months old... ;) Most kiddos are in a real bed by now, but hey....we're slow. So here are a few pics.....
We placed the bed against the wall the first night, because I was worried he would fall out....it is such a long way to the ground you know!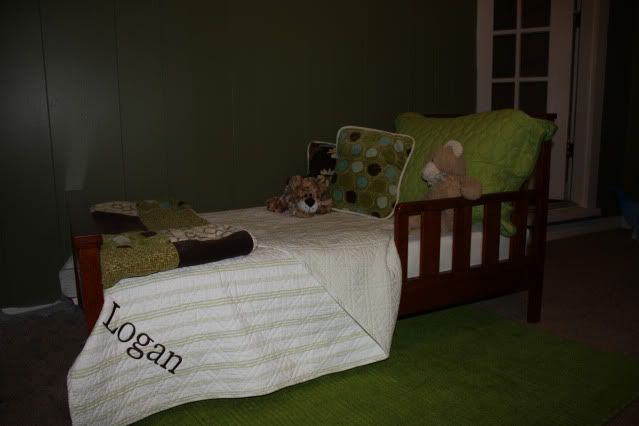 This is how it looks now...I decided he won't fall out! ;)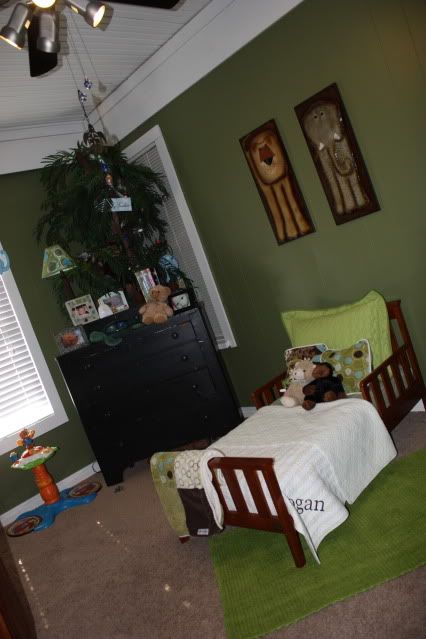 The first night on his way to sleep. He is actually in the dark here saying...."Mommy, I smiling, take picture" or something like that...