We had so much fun Trick or Treating this year. Yet another thing that is becoming so fun with Logan, because he is starting to get into all of the things that we loved as kids! We went with our friends Lori & Michael Wartes & their little girl Acey Claire. Logan was Nemo & Acey was a super cute punkish Butterfly. I say "punkish" because she had on Converse with her outfit! So adorable!
The cutest butterfly EVER!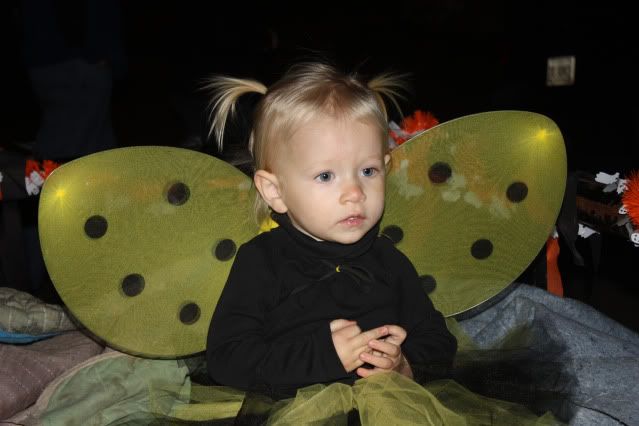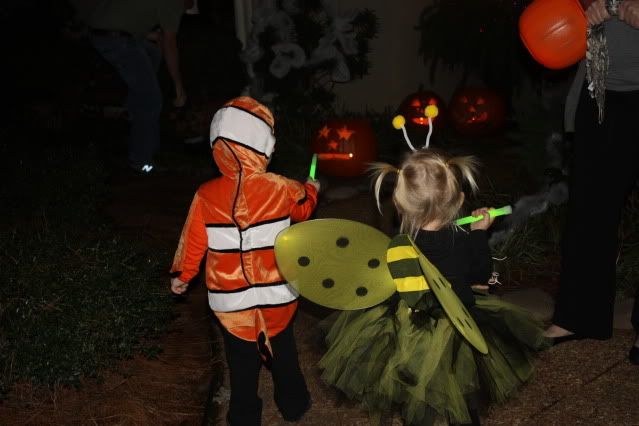 Loading up for our Trick-or-Treat trip!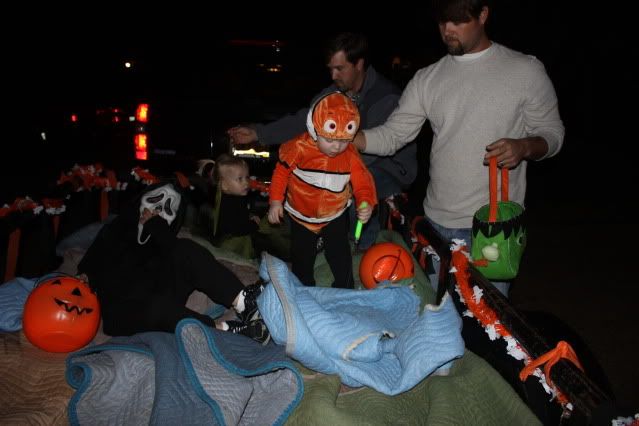 Logan after his first house...holding exactly what they tell you not to eat when trick-or-treating...but YOU try getting that cookie away from him. Yea right. Thank goodness we know those jokers.
Logan & me on the "hay" (really blanket) ride.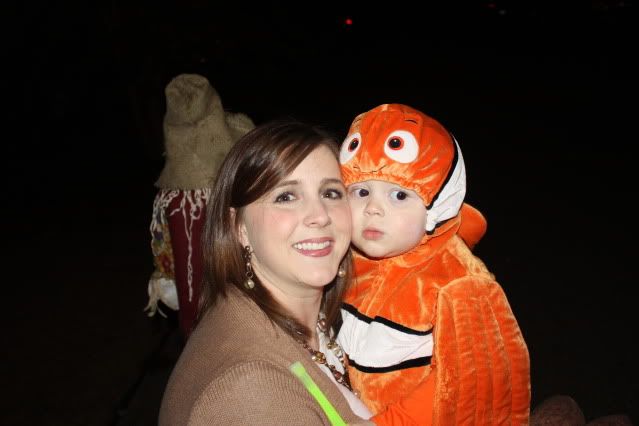 Acey & Logan sharing the desk to eat thier 'junk' supper.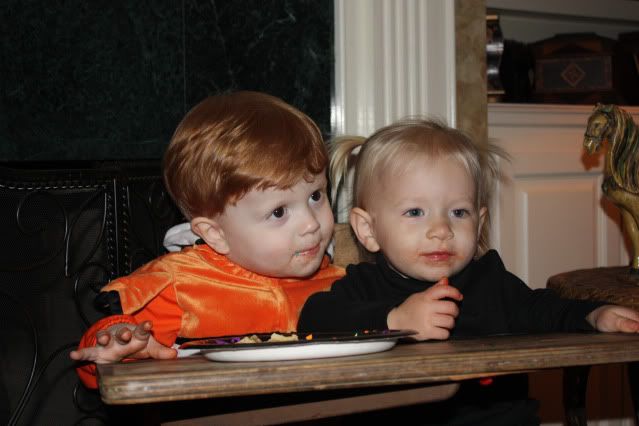 This is what consisted of thier "junk" supper...