Lori & I took the kiddos to the zoo yesterday. Jack, Acey, & Logan had a fabulous time. While we were at the zoo, Lori realized that it had been a year since we took those little sweeties to the Zoo for the 1st time!! This was the first time, believe it or not that Logan has gone in somewhere without a stroller! The few times that I have gone in to small places without it...he acts like a nut. But I have to say that today he was wonderful! I'd say 95% Angel (I mean he is 2, so this is pretty good!)
Here are a few pictures from the day!
Acey was obviously not in the mood for me to have the camera in her face! ;)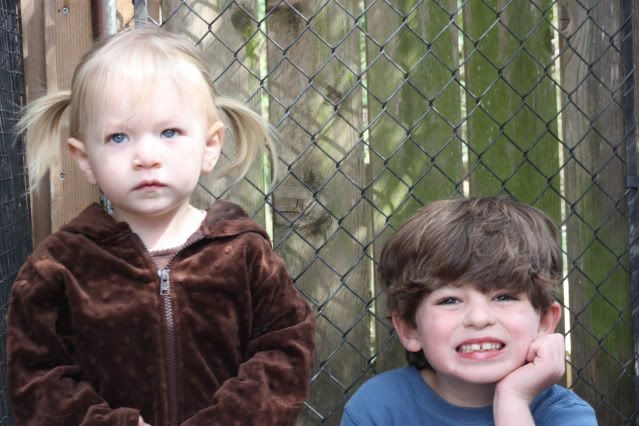 Silly faces. . .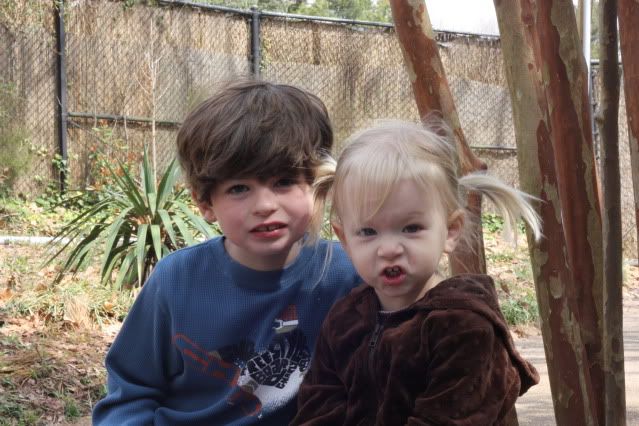 Checkin out some frogs...yuk!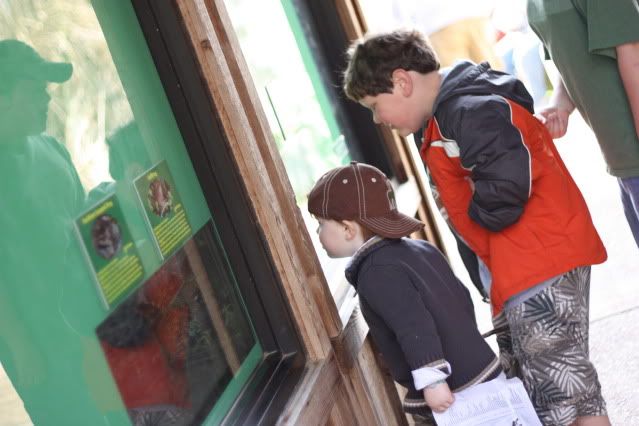 Jack is Logan's buddy...following him around...so cute!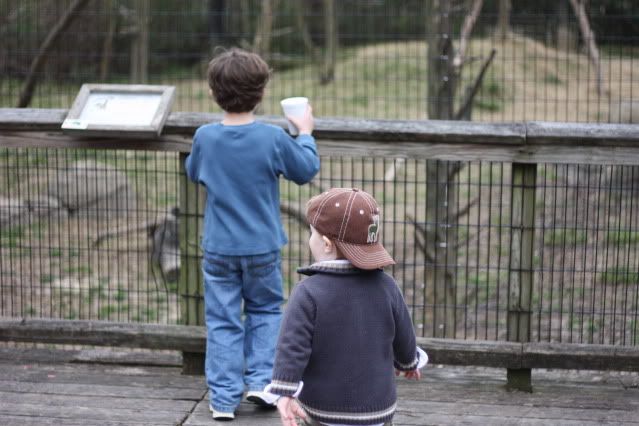 Logan is clearly pointing out what it is they are looking at! ;)
Running wild man. . .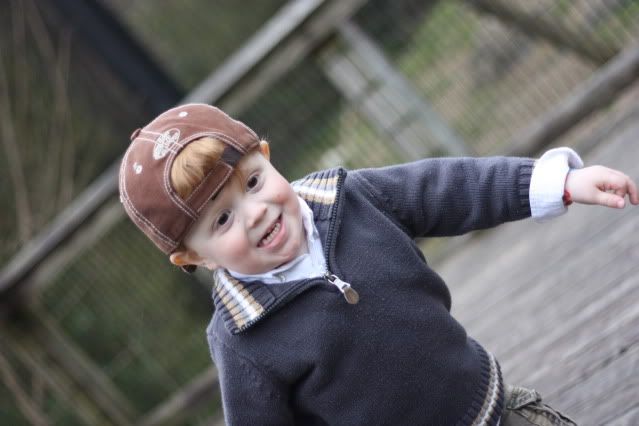 Ok, so NOW we're ready to be a model?? How cute is this little cutie??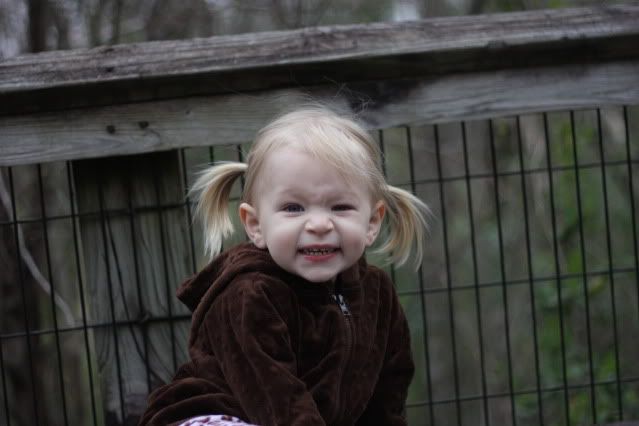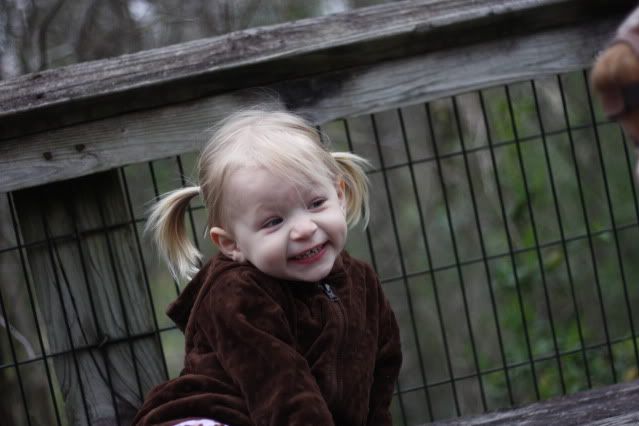 I was trying to get Logan & Ace to sit next to each other to take a picture. Acey was having none of it, but Logan did give it a shot...
Running man...That kid can run faster than I can & this is a bad combo...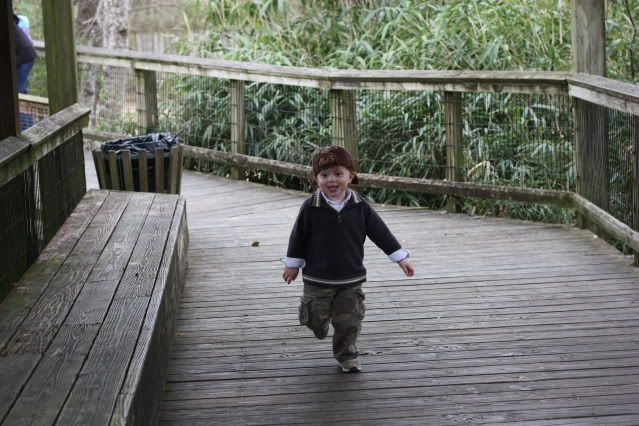 Crazy ass bird! I can't believe they let this thing just walk around the zoo. It seems like it would peck somebody! Ugh, gross birds. Kids sure do love it though.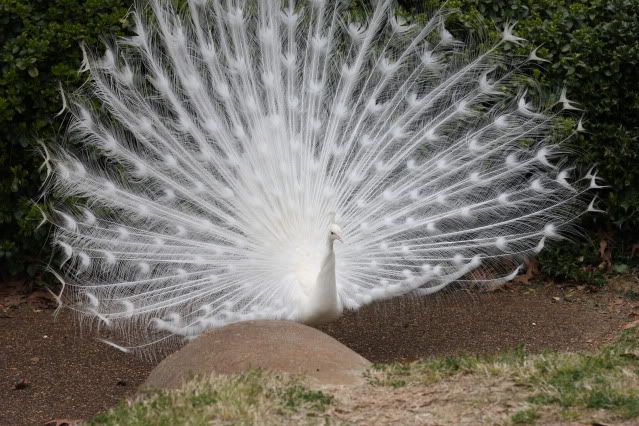 One of our new must haves...The Hat. Logan wears that stinkin hat EVERYWHERE. You better not misplace it either or you may have a melt down on you hands.
CHOO CHOO!!! I love how much kids LOVE Trains!! I think that may have been the hit of the day!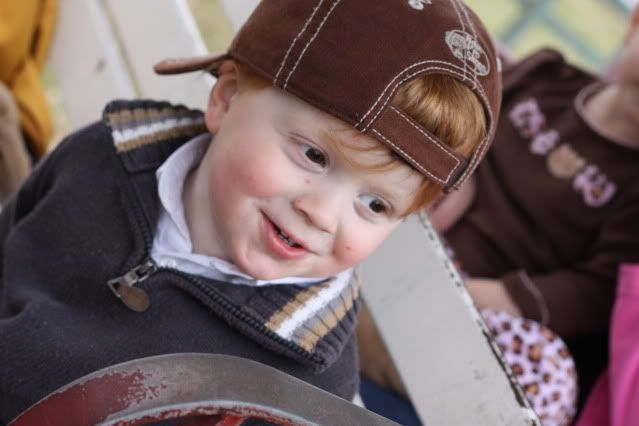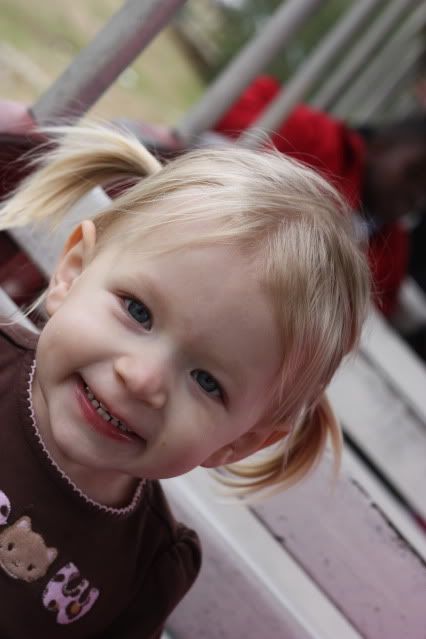 2nd annual Spring Break Zoo trip was a success! Yea, I'm a dork.